Covid golf restrictions have been eased in England so I went down to Market Rasen Golf Club on a beautiful morning to photograph the very first two ball of Keith Borst and Ted Cruttenden who teed off at 8am. The new English Golf Union covid golf guidance includes: not touching the flagstick, using clubs and feet to smooth bunkers, tee time bookings, one and two balls only, arrival for play just in time, changing shoes in the car park, hole liners in the cup, removal of seating and ball washers and more spaced tee time slots.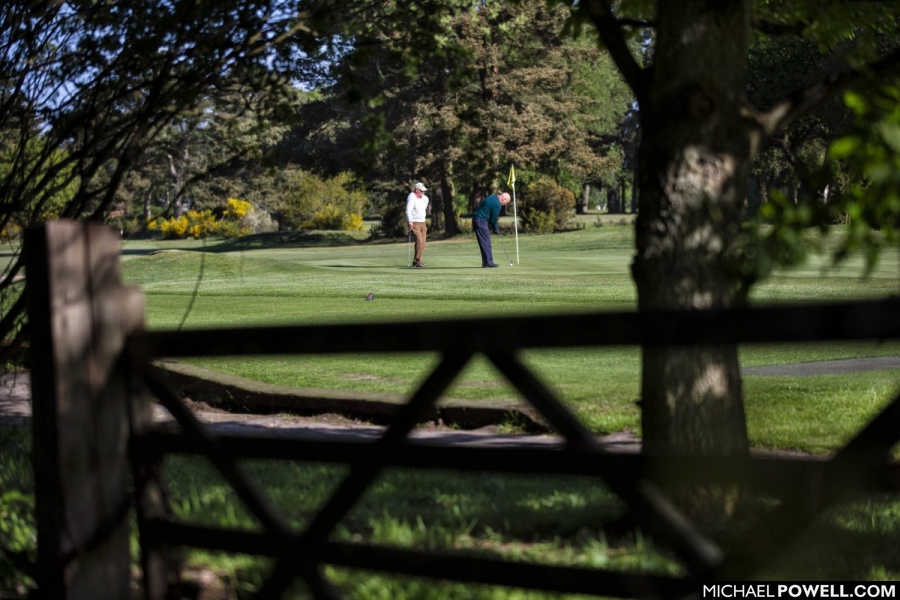 Golf courses have reported huge demand though the three day notice of openings has clearly caught some courses out and staff have had to work very quickly to interpret and instigate new working practices. Some courses have been rather neglected where too many ground staff have been furloughed. Better staffed clubs have had a unique opportunity to make repairs and improvements during the growing season with no golfers to interrupt and increase wear and tear.
After filing the pictures I went out and played my first round in a long time at my club, Forest Pines and what a joy to finally walk down a fairway again.