At last I can show the image that made me a finalist in the Pink Lady Food Photographer Of The Year Awards. My section was "Food In The Field" and shows an escaped guinea fowl living wild in the Lincolnshire Wolds. The picture was taken while I was covering a pheasant shoot for a client. I'm glad to report that none of the guns were trained on the guinea fowl. It just roosted there nonplussed while all kinds of game birds were shot down around it; pheasants, partridges, wood pigeons, mallards etc.

©Michael Powell 2012
And here's me next to the framed version at The Mall Galleries, London. Don't know why I'm smirking….I didn't win. Must have been the fault of sponsor Taittinger! Thanks to my Photoshop skills I successfully did my flies up! Honestly, you'd think someone would mention it. Thanks to Charlotte Turner, another finalist for taking the shot.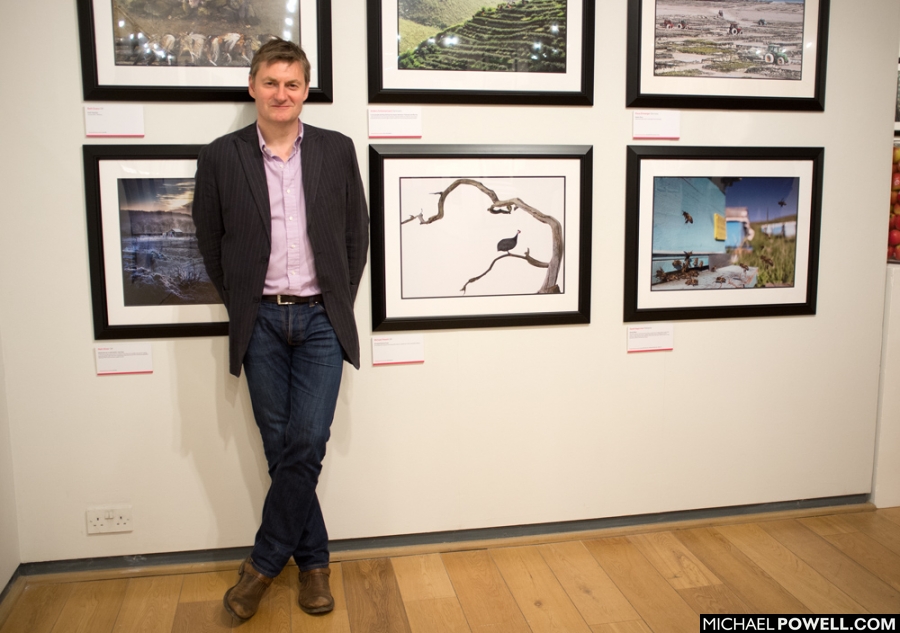 ©Charlotte Turner 2013
However, best of all my son Ollie took third prize in his Under 18 section. It's a belter of a snap of a red chilli splashing into water. He did a green chilli too which I have just uploaded to Getty Images so hopefully some pocket money will be heading his way. Good work Ols! I was a judge of this competition last year and although I enjoyed judging enormously it was great to be free to enter this year. More on the competition and winners here: http://www.pinkladyfoodphotographeroftheyear.com/2013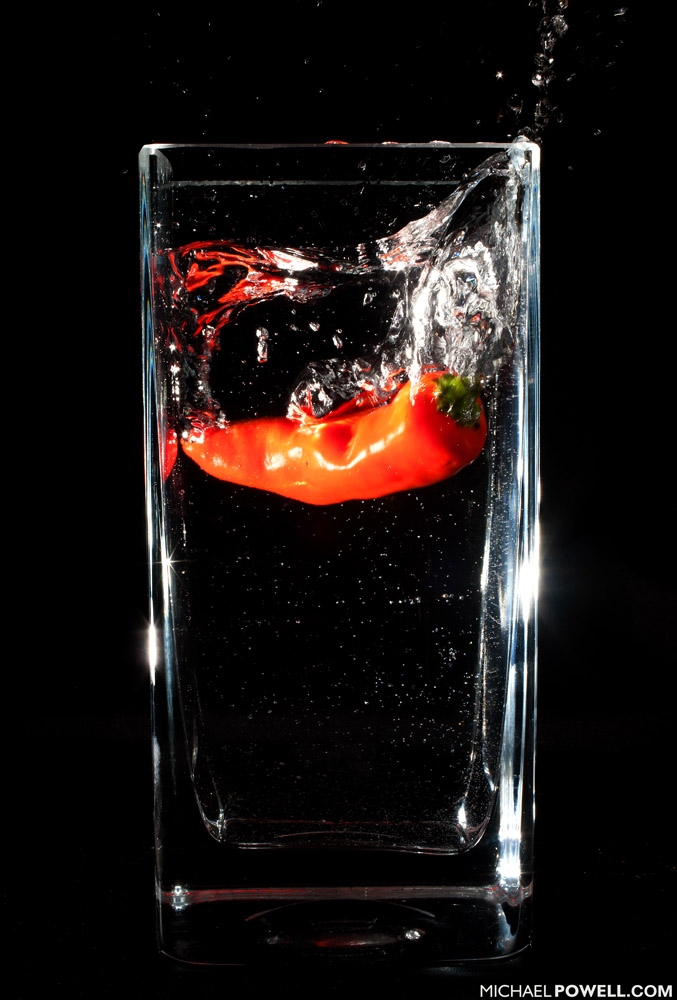 ©Oliver Powell 2013