I managed to shoot some Lincolnshire outdoor family portraits between lockdowns and tier restrictions. I'm quite happy shooting family portraits in my studio but location photography is what I've been doing throughout my 36 years as a press photographer. A typical job for The Times involves me travelling to a location new to me to shoot a person I haven't met before and creating a strong page-leading shot for publication. Outdoor family portraits are not that different especially as all my newspaper shoots now have to taken outside anyway during the pandemic.
I find the variable lighting more an opportunity than challenge. The studio may offer a completely controlled environment (and it's warm and dry) but I still prefer controlling daylight and introducing supplementary lighting (usually flash). Throw in a dramatic location or sky and we're really getting there. As an aside, I am still offering one to one photography tuition vouchers on my site.
I spent a morning in December shooting Lincolnshire outdoor family portraits in a village near Lincoln. I immediately spotted a wonderful field with mature trees and traditional stock control fencing. Here's a picture I particularly like shot with very powerful flash using a gold reflector and the low morning sun as backlight. I shot lots of tight family portraits and smiling faces too but this is my favourite and I now have a framed A2 print on display in my studio. It's the sort of page-leading shot I might take for The Times.
To book your Lincolnshire outdoor family portraits please contact me here.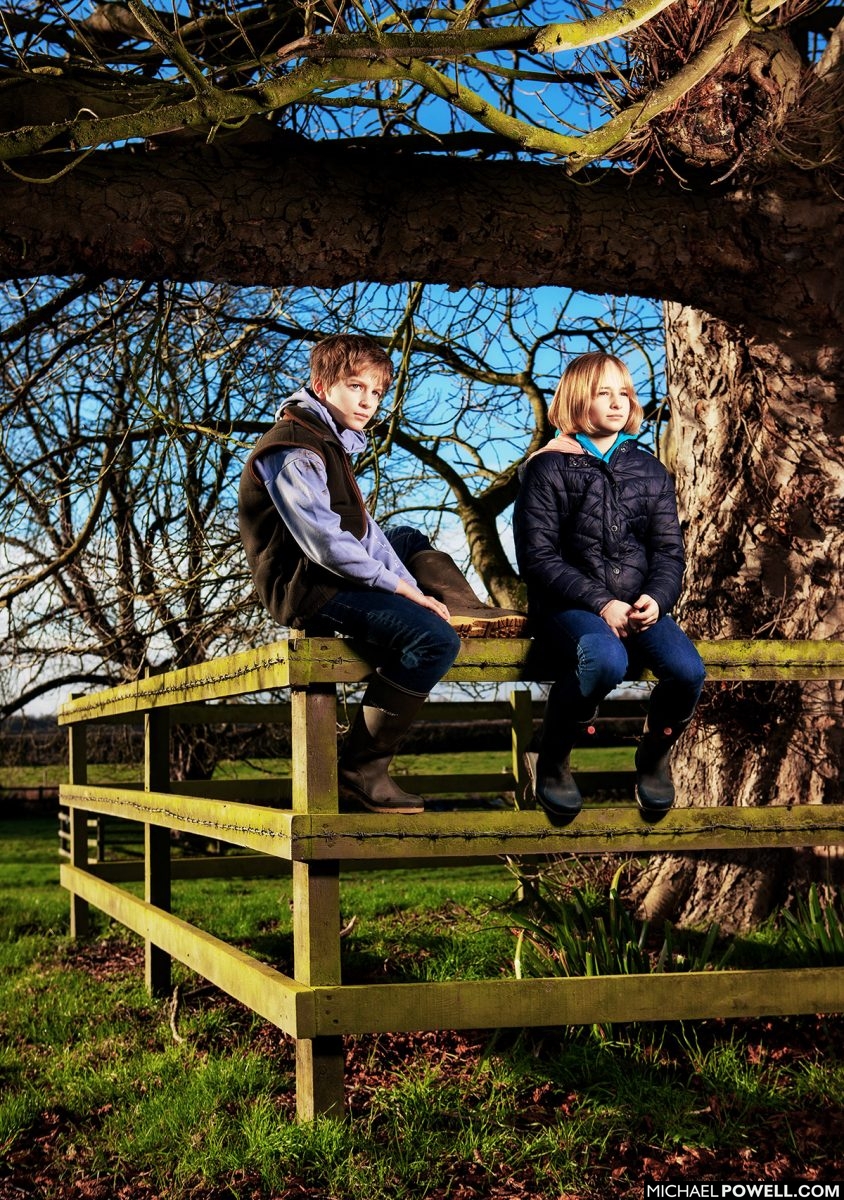 ©Michael Powell