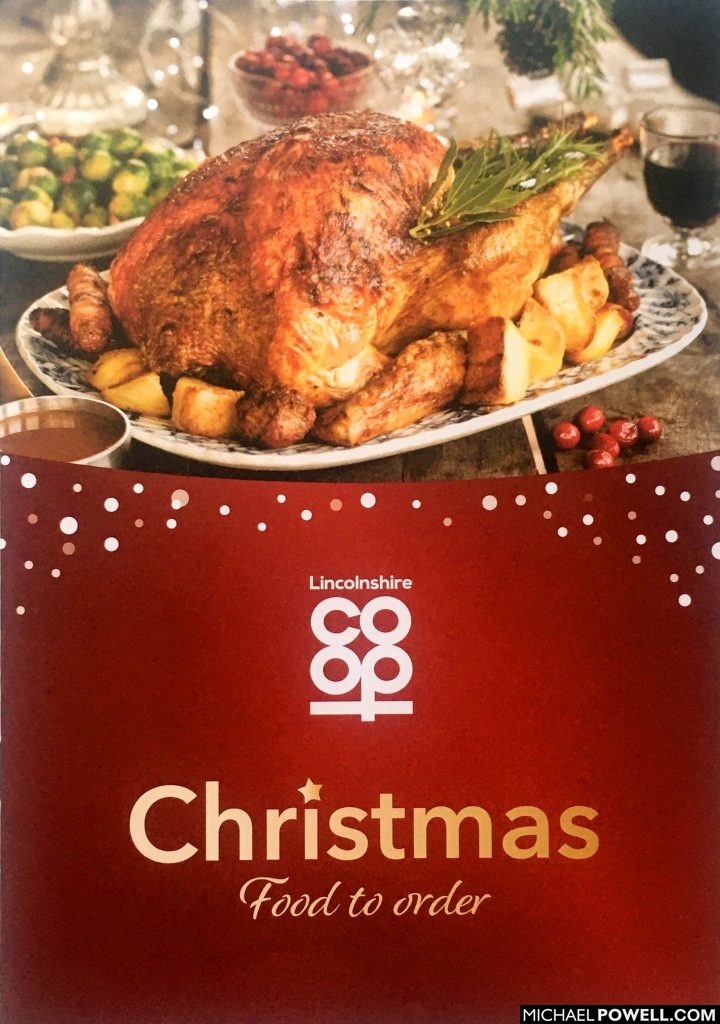 Co-op Christmas food to order brochure now available with cover imagery by Michael Powell and food styling by Rachel Green. Visitors to Lincolnshire Co-op stores will see point of sale displays and brochures featuring my pictures of a Christmas turkey lunch and an Uncle Henry's ham. Orders can be collected and paid for in store on 21st, 22nd and 23rd December.
Christmas themed food photography is such a frequent commission for Rachel and I that my box of Christmas decorations and props is always stored closest to the loft hatch so I don't have to root around looking for it. We shot this Christmas food just a few weeks ago but we have photographed fully decorated trees and roasted turkeys in front of log fires on hot summer days on many occasions. Sharp eyed oenophiles may recognise the distinctively shaped bottle of Miraval Rose. The winery is co-owned by Hollywood actors Brad Pitt and Angelina Jolie and very nice it is too.
The locally sourced turkey here is locally sourced and the Uncle Henry's Honey Glazed Ham is from their own Hampshire breed pigs reared at Grayingham in Lincolnshire. They are fed on cereal crops also grown there. Meat is prepared on site and smoked and cured in the traditional way.